Get a Better Choice Loan Instead of a Payday Loan
Thinking about a Payday Loan? There is a Better Choice!

Life Happens. Sometimes you need money quickly. Payday loans are so easy to get, but they are a trap that is hard to escape.
We've got a fixed-rate Personal Loan with

YOUR

name on it!
This is a popular multipurpose loan with a fixed interest rate. You can use this loan to take a vacation, consolidate debt or whatever you desire. Loans can be made for up to $4,000 and the process is quick and easy. We can give approval in minutes. If you want, repayment can be easy with our popular auto-repayment or direct deposit. We have very competitive rates* and terms can be stretched to a three-year repayment plan.
Apply online now by clicking below, OR complete the loan application and fax it to us at 816.221.4264.
* Rates are based on applicant's credit score.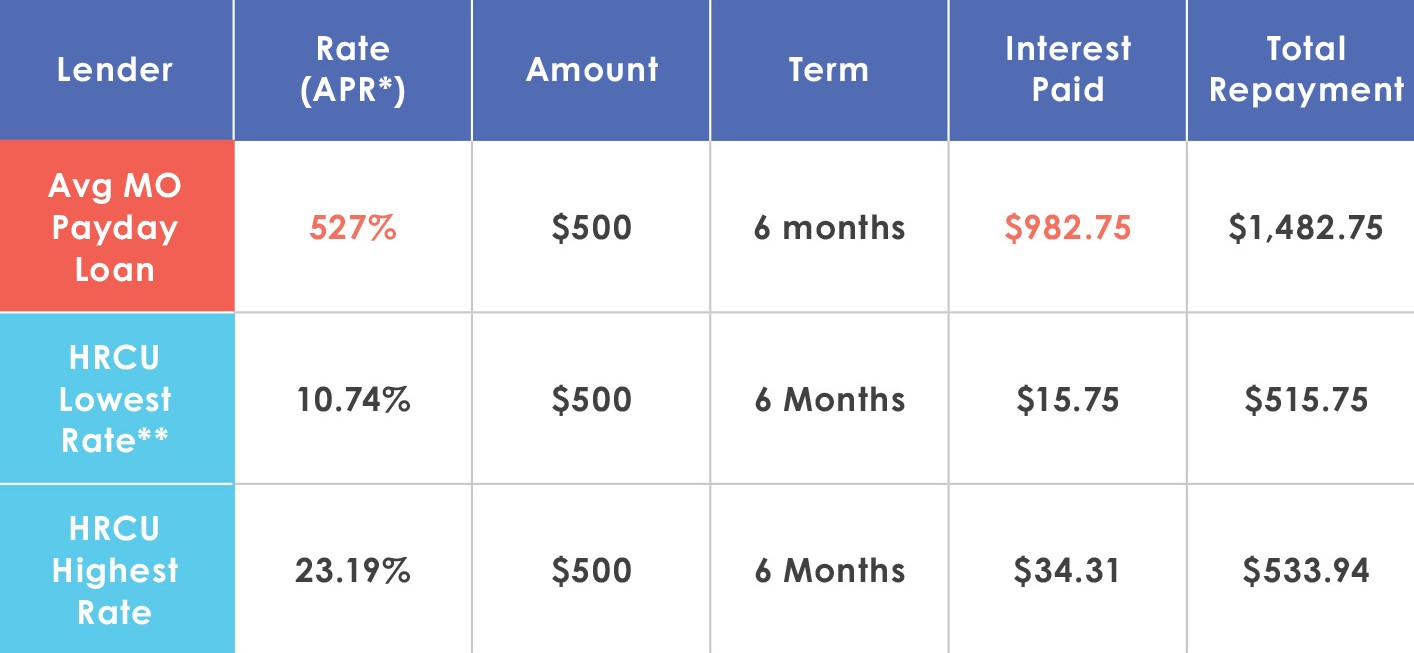 Comic John Oliver was right when he said, "Payday loans are the Lay's potato chips of finance: You can't have just one, and they're terrible for you."

Turn to Holy Rosary instead. Our Better Choice Loan will help you get your funds in as little as 24 hours, with no hidden fees. And, our loan will help rebuild your credit score.

Holy Rosary is here to help. With free financial counseling and help from our partners at Community Services League, we can help you change your financial future. We help through education, and resources like our interactive budgeting sheet and our weekly Money Minder worksheet.

Don't get stuck in the payday loan trap! 76% of payday loans are taken out to pay back old payday loans. According to the Center for Responsible Lending, the average payday loan rate in Missouri was 527% in 2021. Take a look at our chart to see the impacts this has on your loan repayment.