Down Payment and Closing Cost Assistance
Is a down payment all that is holding you back from owning a home?
Because HRCU is a member of the Federal Home Loan Bank of Des Moines, we can offer a $7,500 down payment grant to those that:
Meet the income limits
Are a first time home owner
Have a sales contract
Complete approved homebuyer education class and provide documentation of this to their credit union and,
Close their mortgage loan with us.*

Do you still have questions or wonder if you qualify?
Click here for FAQ, or register here for your free, personal Solid Foundations counseling session--we will help you develop a plan to reach your homeownership goals!
If you already know you are ready, you can start your mortgage application now for pre-approval by clicking here.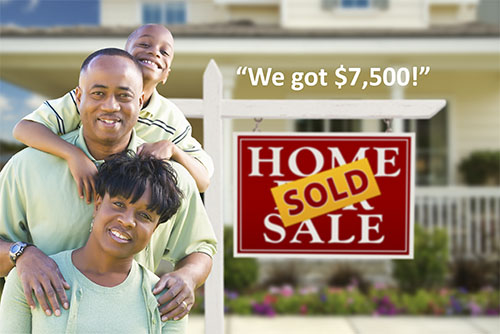 *Offer availability dependent on grant funds availability. Grant may be used towards a down payment and or closing costs. First time home buyer is an individual or an individual and her/his spouse who have not owned a home during the prior 3-year period unless they are a displaced homemaker or a single parent. The purchase of the home with down payment assistance requires that the grant recipient live in the home for five years. If the grant recipient lives in the house less than five years the purchaser will be obligated to return a portion of the grant based on the length of time the grant recipient owned the home.

Once on the site, simply click "Start Tutorial" to begin!
Offered in English or Spanish! Once on the site, navigate through each tab at the top, starting with "Get Ready." Once you've read each article, take the test by clicking "The Test" in the top right corner.
Register now for a Home$tart-Approved Home Buyer Education Course: